Bank POS: More payment options mean better business solutions.
Owning a business can be demanding – from tracking inventory and supervising employees, to taking orders and everything in between. That's why United Community Payments Systems has teamed up with Clover®, an all-in-one point-of-sale system that can help transform your business with payment processing and business management solutions, customized just for you.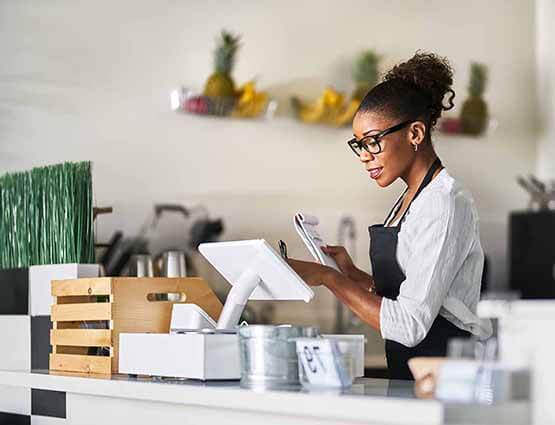 Clover Solutions
Your Clover® point-of-sale (POS) system makes running your business a breeze. Take orders and accept payments. Organize inventory and manage your team. Grow your customer base. All at the tips of your fingers.
Find your new Clover Bank POS system
From payments to business management, Clover® POS systems are tailor-made for your specific needs. The robust suite of tools and devices make running your business smarter, more efficient and better for your customers.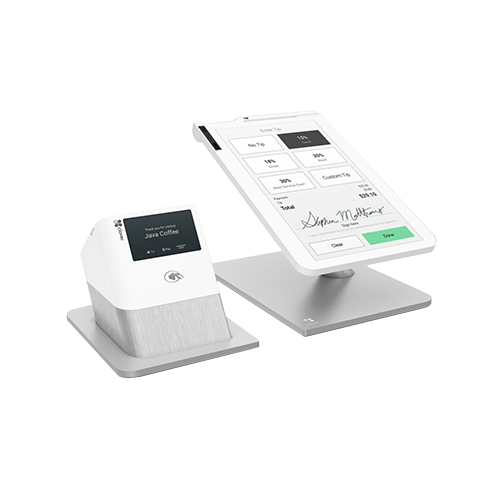 Clover Station
This all-in-one countertop, POS and business management system enables you to run your business efficiently.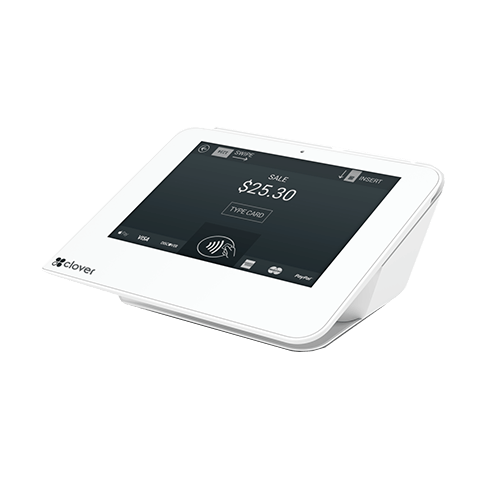 Clover Mini
This compact, countertop system has the power of a full-scale POS without the bulk. It can even connect to a cash drawer for added convenience.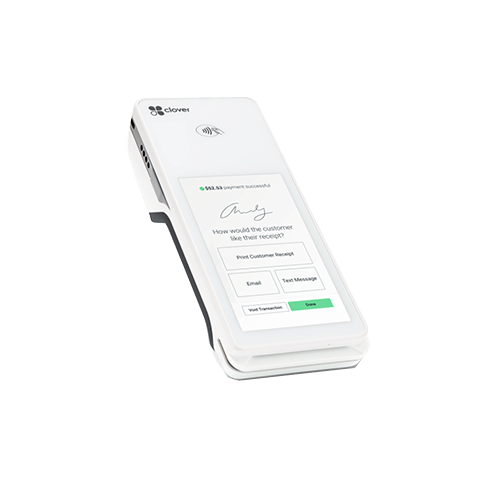 Clover Flex
Accept payments tableside, in-line, on the floor or off-premises with this handheld portable POS. This powerful system includes a built-in receipt printer, a camera and a QR scanner in a single device.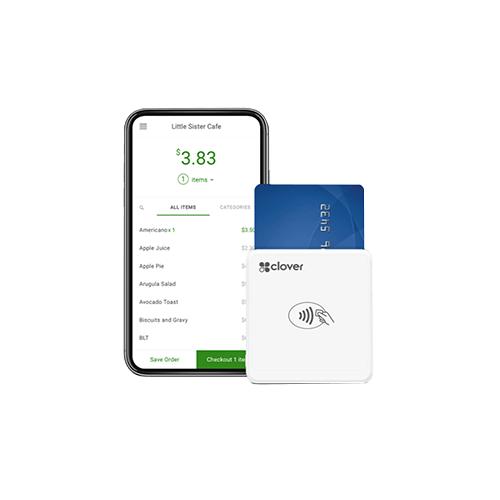 Clover Go
This all-in-one contactless, chip and swipe card reader will wirelessly pair with a mobile device. With Clover® Go, you can take the power of the Clover® system wherever your business takes you.
Protect yourself and your customers.
The Clover® system has built-in security and fraud prevention, making it the safe choice for your business.
Do it all with one system.
You can use the Clover® system to manage inventory, employee schedules, payroll and more.
Get paid in so many ways.
Accept more types of payments including EMV® chip cards, Apple Pay®, Google Pay and Samsung Pay®.
Find your perfect fit.
There are additional options available from an extensive portfolio of innovative payment acceptance solutions.
Continue working offline.
Keep taking payments when your internet goes down. Clover Station continues working even when the internet doesn't. Your payments will run when you're back online.
Find out how a Clover POS system and United's merchant solutions can transform your business.
Connect with a merchant business consultant today! Call 1-866-270-6100 to get started.
Contact our Treasury Management Team
Fill out the form below, call 1-866-270-6100, or email TMsales@ucbi.com to get in contact with the Treasury Management Services team.